ALL-NEW 2018 PEUGEOT 5008 SUV
Favorite Family car of the year.
New PEUGEOT 5008: the adjustable, technologic and efficient large SUV for an enhanced driving experience.
New Peugeot 5008  –  2018 overview
The Peugeot 5008 started life as a mini van, but has been reinvented as a 7-seater crossover SUV for 2018. Basically an extended version of the Peugeot 3008, the 5008 is powered by the 1.6-litre turbo 4-cylinder engine and 6-speed automatic mated to a front-wheel-drive platform. Standard features include power windows, power mirrors, central locking, manual A/C, fabric seats and alloy wheels. Further available features include an 8-inch touch screen, a 12.3-inch head-up digital display, LED headlights, handsfree tailgate open, park assist system with 360-degree view, Apple Carplay/Android Auto, premium 10-speaker audio system, automatic dual-zone A/C, panoramic roof and adaptive cruise control. Safety features include six airbags, ABS with EBD, stability control and emergency braking assist, as well as options such as lane-departure warning, collision alert, hill-descent control and more.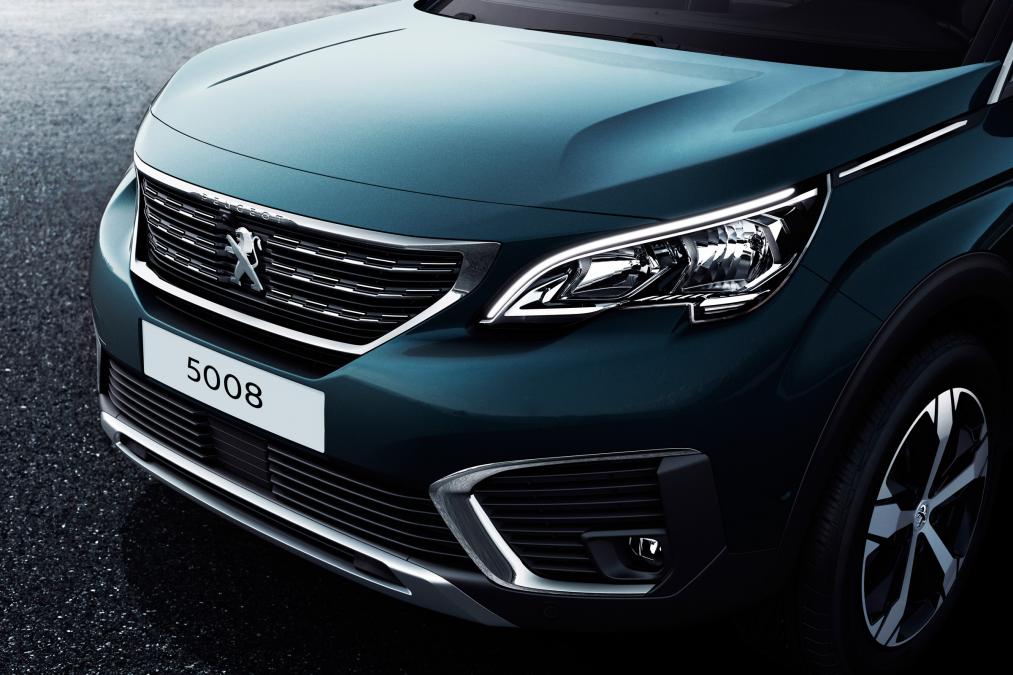 INVENTION OF A NEW DIMENSION
The powerful and sleek design of the all-new Peugeot 5008 SUV makes an instant impact. Its stylish silhouette, Black Diamond roof* and grille with chrome fins create an elegant design with spacious and generous dimensions.
*Available on Allure and GT Line
FREEDOM REINVENTED
Whether you are alone or with passengers, your driving experience is taken to a whole new level on board the 7-seater Peugeot 5008. Enjoy beautiful natural light from the panoramic sunroof in a luxurious environment. And discover an unparalleled level of handling and acoustic comfort and performance.
ANOTHER SPACIOUS AND LUXURIOUS IDEA
With its three individual seats and third row of two seats that can be folded away and taken out. Configure your new SUV 5008 just the way you like it, to ensure your passengers have a comfortable journey.
Verdict
The Peugeot 5008 is very much family SUV. The Peugeot 5008 is good all rounder SUV. Easy to drive and easy to park. Peugeot  2018 good 7 seater CROSS OVER. Extend version of Peugeot 3008